Welcome and thank you for visiting with us.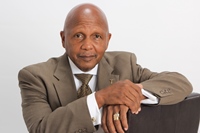 Our clients share the common goal of 'generational financial security.' It is to this end result that Turpin Martin Powell, Inc., serves families in an uncompromising manner.
Since we customize our financial and estate planning strategies, as well as, our investment asset management services,we believe our clients are confident in knowing their personal and specific financial goals are uniquely and fully considered.

Together we travel the paths to retirement, educating children, striving to build strong investment portfolios, protecting estates, and guarding clients against unforeseen financial realities. We accomplish this with an attitude of timely and efficient guidance regarding client needs. The essence of this is immeasurable because what one does not know can and will prevent one from gaining that which is being sought.
~ Serving Families Since 1976 ~
... planning and managing to preserve and grow financial legacies ...